The Opportunity Youth Forum is regularly assessed for progress and impact by our independent evaluators, Equal Measure.
The assessment of progress of OYF is based on our theory of change, which is that to attain the goal of reducing the numbers of opportunity youth, localities need to have collaboratives with strong capacities that are focused on improving systems meant to support young adults, all embedded in a community that values equity and shifting power imbalances.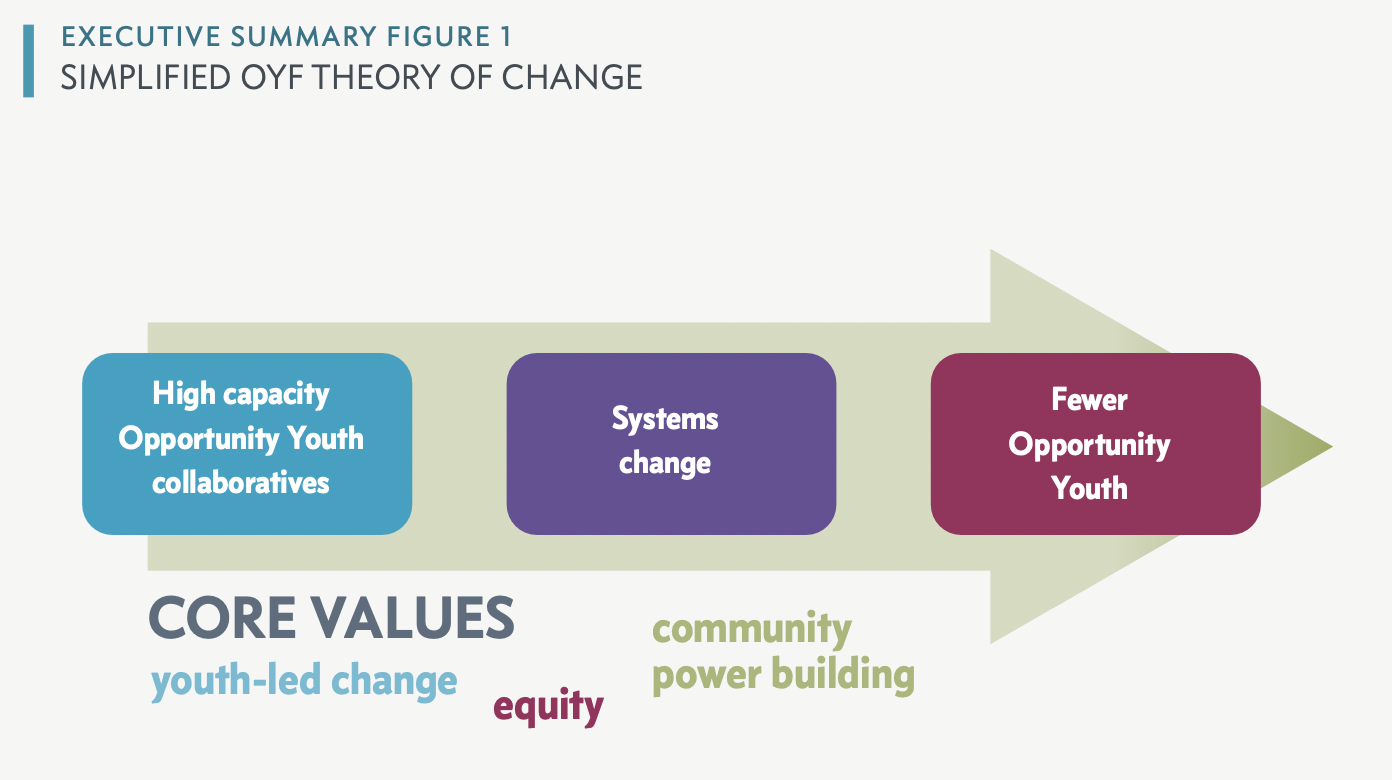 Within the assessment's three main domains are 13 different sub-domains, which the assessment looks at in great detail; over three hundred questions are asked annually in the assessment survey.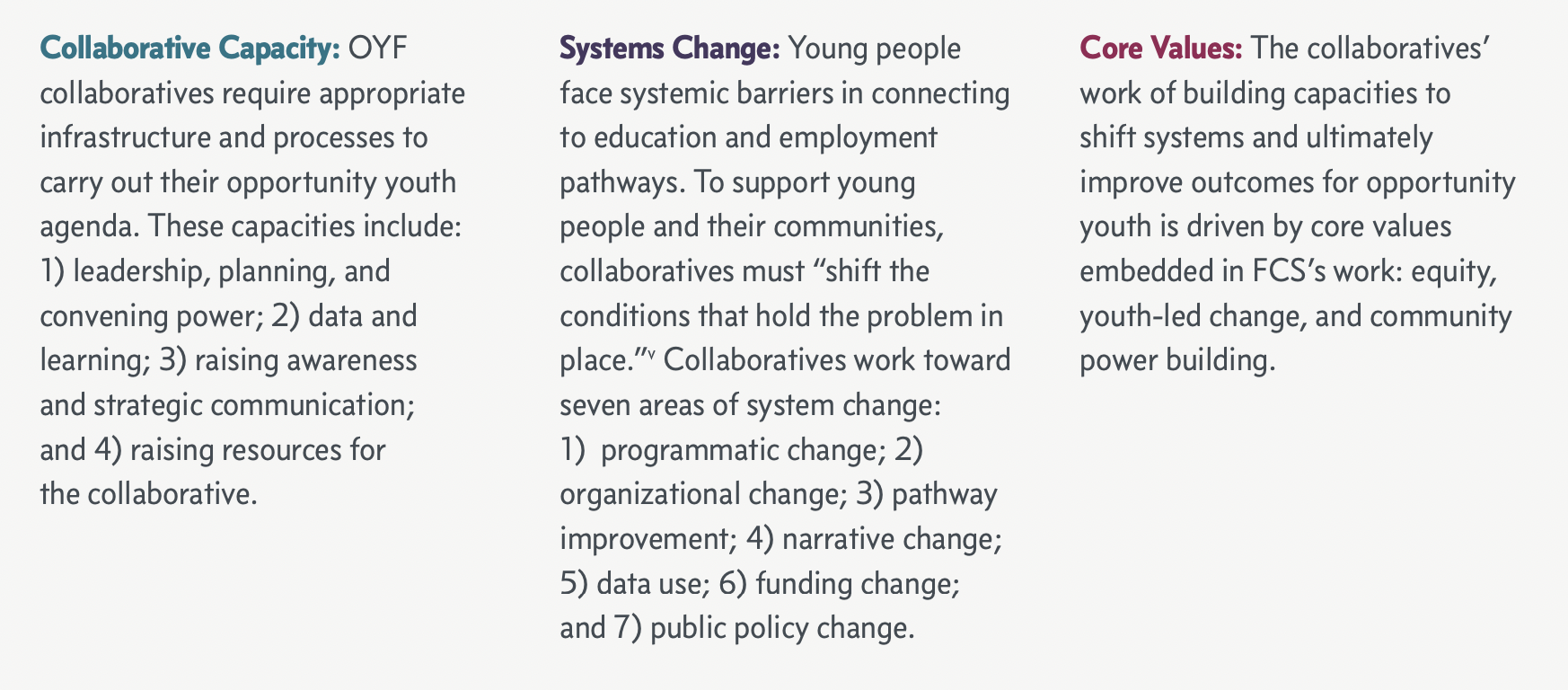 Findings from the annual OYF assessment reports can be found at the links below:
In addition, OYF publishes many different topical reports on different bodies of work undertaken by the network and network members. Please see our full list of nearly 50 publications and counting!