Meet the Forum for Community Solutions Team
Melody C. Barnes | Chair, FCS
Melody Barnes is the chair of the Aspen Institute Forum for Community Solutions and Opportunity Youth Forum.  She is executive director of the University of Virginia's Karsh Institute of Democracy where she is also the J. Wilson Newman Professor of Governance at the Miller Center of Public Affairs and a senior fellow at the Karsh Center for Law & Democracy.
Melody was Assistant to the President and director of the White House Domestic Policy Council during the Administration of President Barack Obama. Prior to her tenure in the Obama Administration, she was executive vice president for policy at the Center for American Progress and chief counsel to the late Senator Edward M. Kennedy on the Senate Judiciary Committee.
Currently, Melody serves on the boards of Ventas, Booz Allen Hamilton, the Hewlett Foundation, the Thomas Jefferson Foundation, and the Institute for Contemporary Art at Virginia Commonwealth University.  She is also narrator and host of the podcast, LBJ and the Great Society and co-editor of Community Wealth Building & The Reconstruction of American Democracy.  Melody earned her B.A. from the University of North Carolina at Chapel Hill where she graduated with honors in history and her J.D. from the University of Michigan.
Steve Patrick |  Vice President, Aspen Institute;  Executive Director, FCS
Steve Patrick is a Vice President of the Aspen Institute and Executive Director of the Aspen Institute Forum for Community Solutions. He oversees work that includes a focus on building the collective impact field, as well as launching and implementing the Opportunity Youth Forum in partnership with over 30 different foundations. His work at the Forum for Community Solutions has helped to grow the opportunity youth movement while also lifting up successful stories of civic engagement and community power building.
Prior to joining the Forum for Community Solutions, Steve served as a Senior Program Officer at the Bill and Melinda Gates Foundation.
His work at Gates included managing a portfolio of grants focused on supporting opportunity youth on pathways to and through postsecondary education, along with work focused on adult education populations and education for justice involved individuals. Steve also served as a Vice President at the Daniels Fund and as Director of Youth and Emerging Initiatives at the New Mexico Community Foundation.
Steve is the Co-founder of Rocky Mountain Youth Corps and spent several years leading youth programs for the San Juan Pueblo Tribe. Steve has served on a number of Boards including Grantmakers for Education, and Philanthropy for Active Civic Engagement (PACE). He was selected as a Next Generation Leadership Fellow by the Rockefeller Foundation and was appointed by Governor Richardson to serve as the Co-Chair of the New Mexico Commission for Community Volunteerism (AmeriCorps). In 2008, Steve served on the Obama Transition Committee focused on Social Innovation and Civil Society.
Steve resides in Bainbridge Island, Washington, with his wife, Suzanne and sons, Jackson and Will.
Monique Miles | Vice President, Aspen Institute; Director, OYF;  Managing Director, FCS
Monique Miles is a Vice President of the Aspen Institute, the Director of the Opportunity Youth Forum, and Managing Director of the Aspen Institute Forum for Community Solutions.
Prior to joining the Forum for Community Solutions, Monique was the Director, Postsecondary Achievement at the National Youth Employment Coalition (NYEC). In her role at NYEC, Monique oversaw the Postsecondary Success Initiative, a national pilot that supported Community Based Organizations (CBOs) across the country to design and implement postsecondary programming, in partnership with local institutions of higher learning, for students who were disconnected from education.
Monique began her career in education reform working as a Literacy Instructor at Youth Opportunity Boston. In this role Monique worked directly with students remanded to the Massachusetts Department of Youth Services (DYS) to design and deliver education and career development curriculum. Monique went on to serve the same population of students through political advocacy initiatives at the Commonwealth Corporation (CommCorp).
Monique earned a Bachelor of Science from Springfield College and a Master's in Education, Policy & Management from the Harvard Graduate School of Education. Monique serves as the Vice-Chair of the Board of Trustees at the Pomfret School. She also serves on the Advisory Board of Tulane University Cowen Institute of Public Education Initiatives. She is on the board of Independent Trust and the Corps Network.
Jamie McAuliffe | Director, Global Opportunity Youth Network
Jamie McAuliffe is the Director of the Global Opportunity Youth Network at the Aspen Institute Forum for Community Solutions, and focuses on global youth employment programming.
Previously, Jamie was President & CEO of Education For Employment (EFE) where he led the organization during a period of dramatic growth to provide job opportunities for tens of thousands of youth across 8 affiliated nonprofits in the Middle East & North Africa. Prior to EFE, Jamie was Portfolio Manager at the Edna McConnell Clark Foundation, a foundation dedicated to scaling solutions to help vulnerable youth become successful adults. Early in his career, Jamie worked with Ashoka to support leading social entrepreneurs globally.
Jamie is an alumnus of Teach for America and the Coro Fellows program. He earned a bachelor's degree from Georgetown University and a master's degree from Johns Hopkins School of Advanced International Studies. He is a Schwab Foundation Global Social Entrepreneur and a Life Member of the Council on Foreign Relations. Jamie is an avid cyclist and resides in Bethesda, Maryland, with his wife, Lara Goldmark, and their two children, Kevin and Georgia.
Geneva Wiki | Director of Belonging, Meaning, Well-Being and Purpose, OYF
Geneva Wiki, citizen of the Yurok Nation, brings extensive experience in social change to the Forum for Community Solutions, having held leadership roles in philanthropy, education, and Tribal government. Previously the Deputy Executive Director of the Yurok Tribe, Geneva also founded and led a community-designed early college high school, and served as the Executive Director of the Wild Rivers Community Foundation. Most recently a Senior Program Manager at The California Endowment, Geneva was responsible for leading a statewide investment strategy to advance Native American health and racial equity. In that role, Geneva worked closely with the Opportunity Youth Forum as a funding partner, and was engaged with the Del Norte and Tribal lands Opportunity Youth collaborative, resulting in improved education, work and leadership pathways for youth and young adults in rural and Tribal California. Geneva brings training and experience in collaborative facilitation, human-centered design, systems-thinking, and generative somatics to the role of Director of Belonging, Meaning, Well-Being and Purpose.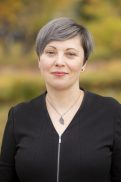 Yelena Nemoy | Associate Director, OYF
Yelena Nemoy is the Associate Director for the Opportunity Youth Forum at the Aspen Institute Forum for Community Solutions. In this role, Yelena focuses on OYF program activities and is a part of the design team for the OYF national learning agenda and technical assistance for OYF communities. Additionally, Yelena leads a portfolio of grants that support a subset of OYF communities in scaling evidence-based and promising pathways.
Prior to joining the Forum for Community Solutions, Yelena was the Project Manager at the National Youth Employment Coalition (NYEC). In this role, Yelena oversaw NYEC's expanding education options work and focused on issues of policy and practice that promote quality secondary and postsecondary education and training pathways leading to living wage careers.
Yelena began her career in the youth services field at Urban Peak Denver, where she provided crisis intervention support and transitional living case management services to youth experiencing homelessness. Following that, Yelena worked in dropout prevention, overseeing an internship program at Goodwill Industries of Denver that connected high school students with quality summer work experiences.
Yelena earned a bachelor's degree in psychology from Pace University and a Master's in Public Administration from the University of Colorado in Denver.
---
Bakhtawer Abbasi  | Senior Program Associate, OYF & GOYN
Bakhtawer Abbasi is a Senior Program Associate for the Opportunity Youth Forum (OYF) and Global Opportunity Youth Network (GOYN) programs at the Aspen Institute Forum for Community Solutions. She provides programmatic and communications support for our programs and is committed to activities that build positive team and organizational culture.
Prior to joining the Aspen Institute, she worked as a Youth Trainer in Pakistan, leading trainings on conflict resolution, critical thinking skills and inclusion. She has also worked at Brandeis University to coordinate community development and youth engagement programs in the Greater Boston Area and most recently worked at the International Center for Religion & Diplomacy here in Washington, D.C. Bakhtawer was also selected to represent the Aspen Institute US at the Aspen Young Leaders Seminar in Czech Republic in 2021.
Bakhtawer earned a Bachelor's in Business Administration and Marketing from SZABIST University in Karachi, Pakistan, and a Master's in Conflict Resolution & Coexistence from Brandeis University. She is also an alumna of National University of Singapore's Enterprise Program. Her professional and personal intersectional experiences in Pakistan and the United States, spark her passion and interest of working with diverse communities for community building, social cohesion, and social justice causes.
Jamiel L. Alexander |  Program Manager, OYF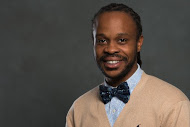 Jamiel Alexander is a Progam Manager for the Aspen Institute Forum for Community Solutions. In this role he coordinates the Forum for Community Solutions youth led change strategy.
Prior to joining the Forum for Community Solutions, Jamiel was a Manager of Youth and Family Programs at Crispus Attucks Association for 12 years. While at the Crispus Attucks Association, Jamiel was responsible for a variety of tasks including managing after school and summer programs, professional and leadership development, youth and family workshops and various community service projects.
Jamiel is a Rising Star award recipient in his community and currently serves as a committee member for the York City General Authority Commission, NAACP, Ancestors Dream Organization and Helping Offer Options & Directions LLC in York, PA.  In 2012 he was appointed to serve on the National Council of Young Leaders as an advisor to our policy makers and in 2013 was chosen to speak at the 50th Anniversary March on Washington. Additionally, earlier this year, his colleagues on the YouthBuild National Alumni Council elected him as their President.
Jamiel continues to engage and serve with many organizations but makes it a priority to take care of "home" first. Jamiel resides in York, Pennsylvania.

Nanette Antwi-Donkor |Senior Program Manager, OYF
Nanette Antwi-Donkor is a Senior Program Manager for Data, Equity & Impact at the Aspen Institute Forum for Community Solutions.
Prior to joining the Forum for Community Solutions, Nanette was a Senior Consultant of Learning and Evaluation at Community Wealth Partners. In this role, Nanette led client engagements focused on measurement, evaluation, and learning; designed and carried out evaluations; helped clients develop learning cultures and systems; and helped build the firm's learning and evaluation practice.
Previously, Nanette worked at ICF where she led a portfolio of evaluation projects to assess the impact of safety-net and social support programs and test the fidelity of the program model for both public and private organizations. She helped government agencies and organizations identify knowledge gaps in their own and their grantees' approaches, ultimately helping to inform their learning efforts to improve their program design and implementation, and data collection and use.
Nanette earned her bachelor's degree in economics and business administration from Wesleyan College, and her Master's in Public Policy from the Sanford School of Public Policy at Duke University where she also received a Certificate in International Development Policy.
Gabriela Carmo |  Program Associate, GOYN
Gabriela Carmo is the Program Associate for the Global Opportunity Youth Network at the Aspen Institute Forum for Community Solutions, where she provides programmatic support and coordination to global partnership development and youth leadership initiatives.
Originally from Brazil,
Gabriela grew up traveling and living in different cities across the Americas significantly shaping her outlook on community-building. 
She started her career as a secondary school chemistry teacher in Mozambique with the U.S. Peace Corps, collaborating with local leaders and colleagues to provide access to STEM education for young people. Later, she worked as a community resource coordinator in New York City at the Rescue Alliance, coordinating with cross-sector allies to develop programs to serve those experiencing homelessness. Most recently, Gabriela worked at the A21 Campaign, a global anti-human trafficking organization, supporting the team as an events logistics coordinator and mass communications and data strategist.
Gabriela earned a Bachelor's in Biology from the University of Central Florida and a Master's degree
in Human Rights and Politics from the London School of Economics and Political Science. Her multicultural experiences taught her the importance of relationships and respect, ultimately influencing her work and life today. With a passion for working with diverse communities through social change, 

Gabriela brings a range of experiences across organizations that promote greater equity through partnership and education. 
Tracee Fisher | Executive Assistant, FCS
Tracee Fisher is an Executive Assistant at the Aspen Institute Forum for Community Solutions.
Prior to joining the Aspen Institute, Tracee worked for PricewaterhouseCoopers LLP (PwC) in Learning and Development as a Senior Associate in Market Implementation for the Washington Metro market, and later as a Senior Associate in Registration Website Design, building learning websites for the Tax, Advisory and Assurance groups.
Tracee earned a bachelor's degree from Norfolk State University, and a master's degree from the George Washington University.
Dr. Hannah Gourgey |  Senior Fellow, OYF
Dr. Hannah Gourgey is a Senior Fellow at the Aspen Institute's Opportunity Youth Forum.  Hannah has over 20-years' experience in Texas Education and Workforce development focused on systems change through community solutions and collective impact. Before taking on her role at the Aspen Institute, Hannah worked at E3 Alliance helping to grow the backbone organization in Central Texas as it became a national leader in data-led collaboration for education change.  Her roles included working some of the most significant K-16 education transitions from Pre-K to college and career entry. She has worked most closely with organizations serving opportunity youth and young adults.  She current leads the Texas Opportunity Youth Network.
Arienne (Ari) Jones | Senior Program Manager, Justice and Equity, OYF
Ari Jones is the Senior Program Manager for Justice and Equity at the Aspen Institute Forum for Community Solutions (AFCS). Before joining the AFCS, Ari served as Senior Policy Advisor at the Cook County (Illinois) State's Attorney's Office (CCSAO), where she worked on a variety of justice-related issues intended to help remedy some of the ills of mass incarceration. These included revamping the CCSAO's  clemency policies to be more holistic, resulting in a 25 percent decline in the number of objections to clemency issued by the office; authoring a law that allowed people with felony prostitution convictions to have those records expunged; and writing Illinois' prosecutor-initiated resentencing law, which gives prosecutors the discretion to ask judges to resentence incarcerated persons when prosecutors no longer believe that a sentence serves the interests of justice. Prior to her role at the CCSAO, Ari was an attorney at the Southern Poverty Law Center in Florida; a federal judicial law clerk in her home state of Alabama; and a housing discrimination investigator in Louisiana. Ari was also a Fulbright Scholar to Spain.
Ari earned her Bachelor's degree in History, with honors, from Spelman College and her law degree from Tulane University Law School. She holds Bar memberships in Alabama, Illinois, and Florida.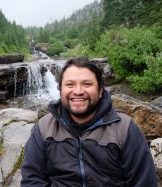 Juan D. Martinez | Senior Program Manager, Fresh Tracks
Juan D. Martinez is a Senior Program Manager at the Aspen Institute Forum for Community Solutions.
He is a co-founder of Fresh Tracks, a youth-led cross cultural revolution, rooted in the healing power of the outdoors, as well as implementing the tribal and indigenous community of practice for the Opportunity Youth Forum. His work has helped to grow the silo-breaking strategy for systems change and youth power building while also lifting up successful stories of civic engagement and community organizing.
Juan has over 15 years of nonprofit management and implementation of strategy and was named a National Geographic Explorer in 2011 for his work to engage the rising generation of youth to the healing power of the outdoors.
Juan also serves on The Wilderness Society's governing council, is a TED Speaker and author, and is dedicated to bringing the power of equity and justice to life through youth and community-driven solutions. Juan has committed to help empower the next generation of leaders dedicated to addressing systems of inequity and access to opportunities by working with community leaders, non-profits, and businesses across the country. Juan resides in Springfield, Illinois, with his wife, Vanessa.
Joel Miranda | Senior Advisor, Youth Leadership, GOYN
Joel Miranda brings 20 years of experience supporting and leading efforts to create livelihood and economic opportunities for Opportunity Youth, engaging them in the creation and implementation of youth informed and youth-led solutions and the building of community assets at the local level, initially with communities in the U.S., and with global communities over the last 5 years. Prior to joining GOYN as a Senior Advisor in 2022, Joel led YouthBuild's global youth leadership and graduate work. He worked with young people to create YouthBuild's global youth voice strategy, now being implemented in 10 countries, and was an early architect of YouthBuild's individual, group, and community leadership development competencies. Since GOYN's inception, Joel has shared learnings from his years of experience and YouthBuild's work with OY,  to engage young people in the shaping and launch of the GOYN Youth Voice Agenda including ongoing TA and capacity building to global and community partners and Youth Advisory Groups.
Laura Rosen | Senior Manager, GOYN
Laura Rosen is the Senior Manager of Partnerships for the Global Opportunity Youth Network at the Aspen Institute Forum for Community Solutions and leads global partnership development for GOYN. 
Prior to joining GOYN in 2021, Laura was the Director of Corporate & Foundation Partnerships for the International Youth Foundation (IYF), where she helped secure and steward several of IYF's largest private partnerships, including McDonald's, Caterpillar, PepsiCo, and FedEx. 
Laura's earlier career includes business-to-business marketing, branding, and sales strategy positions at American Express, including Director of Global Product and Channel Strategy and Director of Value Proposition. In 2008, Laura transitioned to a mission-driven path to pursue her passion for poverty alleviation, gender equity, and social justice. She cultivated public and private resources to advance financial inclusion at Women's World Banking, led an initiative to expand investment in gender-based health programs at GBCHealth, and helped develop the girls-and-women track for the Clinton Global Initiative. Laura began her career as a translator and editor in Paris. 
Laura has an MBA from Columbia University and a B.A. in English from Wesleyan University, and studied at the Université de Strasbourg in France. She lives in Baltimore, Maryland with her husband, Geof. 
Cindy Santos | Senior Associate for Strategic Partnerships, FCS

Cindy Santos is the Senior Associate for Strategic Partnerships at The Aspen Institute Forum for Community Solutions. Her work focuses on collective impact, community power building, and transforming philanthropy.
Cindy has spent over ten years working in the mainland United States, Puerto Rico, and the US Virgin Islands to increase the organizational capacity of child and family serving systems to implement state and federal policy and identify targeted strategies that achieve equitable outcomes for children, families, and communities. Cindy has held leadership roles in multi-sector collaborative projects and managed strategic partnerships at the University of Pennsylvania Field Center for Children's Policy, Practice and Research, The Children's Bureau Capacity Building Center for States, and Casey Family Programs. Cindy has also participated on advisory committees and working groups for several initiatives that have sought to achieve racial justice in child welfare, advance equity in data, evaluation and continuous quality improvement, center lived experience, and build community power.
Cindy earned a Masters degree from the Columbia University School of Social Work and a certificate in Women in Leadership from the Columbia University Business School.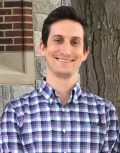 Mike Swigert | Senior Program Manager, OYF
Mike Swigert is the Senior Program Manager for Youth Employment at the Aspen Institute Forum for Community Solutions.
Prior to joining the Forum for Community Solutions, Mike was the Director of College and Academic Services at The Door – A Center of Alternatives in New York City. In this role, he led a team of college and career counselors and educators serving over 1,200 high school and college students and opportunity youth through programs that included the city's first charter school-based summer youth employment program. Mike represented The Door in multiple communities of practice and he collaborated with leaders from other CBOs and the College Access Consortium of New York (CACNY) to launch and steer the NYC College Access Anti-Racism Coalition.
Mike was previously the Assistant Director for Program Planning, Evaluation and Improvement with the Workforce, Education and Youth Services division of FEGS Health and Human Services. There, he worked with alternative high schools and training sites for opportunity youth across New York City to improve career and education outcomes using data-informed practices.  Mike started his career in youth development with the District of Columbia Public Schools Office of Special Education, where he served as a community liaison and project coordinator.
Mike earned a bachelor's degree in political science from Tufts University and a Master's in Public Administration from the NYU Wagner Graduate School of Public Service.
Andrea Wagner | Program Associate, Fresh Tracks

Andrea Wagner is a Program Associate at the Aspen Institute, Forum for Community Solutions, where she is focused on program development and coordination for Fresh Tracks and the OYF Native, Indigenous, and Tribal Community of Practice.
Prior to joining Forum for Community Solutions, Andrea was a Communication Associate for North Star Group an Alaska-based consulting company that focuses on complex social challenges related to resource development and community self-governance across Alaska and the arctic. She helped with partner relations, communications, and project coordination. During that time she was also an Arctic Youth Ambassador, which is a  program that elevates youth voices in international spaces.
In May 2022, Andrea received her Bachelor's in Communications and a minor in Government and Public Policy at the University of Arizona and is based out of Portland Oregon with her two cats.
---
Ken Thompson |  Senior Fellow, FCS
Ken Thompson's work at the Aspen Institute Forum for Community Solutions, and his prior two decades in philanthropy, have focused on supporting teens and young adults to connect to education and opportunity. As a Senior Fellow he focuses on strategy, planning and management support for the Forum for Community Solutions team, including support for the measurement, learning and evaluation activities, re-granting strategies, and communications strategy.
Ken is a also an independent philanthropic-sector consultant; he supports multi-sector collaboratives and individual funders to think strategically and design new approaches to funding programs. His recent employment experience includes an 18-year stint at the Bill & Melinda Gates Foundation, where he focused on youth and education success in Washington State. He has master's degrees from the University of Washington and the School of the Art Institute of Chicago. He lives in Seattle with his husband and their somewhat spoiled cat.
Frank Mirabal, Ph.D | Senior Advisor, OYF

Frank Mirabal has extensive experience with multi-sector, collaborative approaches aimed at improving outcomes for youth and adults. Currently, Frank is leading efforts to build a statewide Opportunity Youth network in New Mexico that provides meaningful pathways for youth and young adults.
Frank previously served six years as the Director of Collective Impact in the Mayor's Office for the City of Albuquerque. In this role, Dr. Mirabal focused on building and supporting multi-sector partnerships with the business community, philanthropy, government, academia, and the social sector to address some of the most pervasive issues the Albuquerque metro area faced. A short list of the initiatives Mirabal led include, My Brother's Keeper ABQ, in partnership with the Obama White House and later the Obama Foundation, City Alive, an initiative focused on economic inclusion through entrepreneurship, and Mission: Graduate.
Frank holds a Ph.D in Educational Leadership from NM State University. He also earned a Masters in Public Administration and Bachelors Degree in Communications and Journalism from the University of New Mexico. He is a Pahara-Aspen Education Fellow, a Presidio Institute Cross-Sector Leadership Fellow, and has served as an adjunct professor at the University of New Mexico.
Tim Cross |  Senior Advisor, GOYN
Tim Cross joined GOYN as a Senior Advisor to the Global Opportunity Youth Network in 2022.  His leadership role includes managing the research and design phase of the Youth Futures Development Bank (YFDB), an initiative which aims to aggregate resources from capital market investments in global infrastructure to create a renewable pool of financing that is reinvested in youth job creation. Before joining the Aspen Institute Tim was the Founding President of YouthBuild International (YBI), where he led the expansion of YouthBuild programs to 23 countries. Prior to launching YBI he served in the roles of Chief Operating Officer and Vice President of Field Services at YouthBuild USA.   Tim has worked in the youth and community development field for 30 years, first as a line youth worker in community- based organizations, and in successive leadership roles in city-wide, national and international youth development initiatives. He was the Country Coordinator of the Civil Society Development program in Poland and Hungary; directed the ROCA youth center in Chelsea, MA; and was executive director of Youth- As- Resources, Boston.
CJ Goulding | Fresh Tracks Training and Writing Associate
CJ Goulding is a weaver, a facilitator, a community builder, an organizer, and a storyteller who invests in the growth of people, the growth of connection between people, and the growth of communities. He believes in liberation for people of color that is not based on the context of White supremacy, and is committed to organizing and redistributing power and resources in order to achieve equity and justice. His work involves connecting, investing in, and supporting leaders who are creating that change in their communities, and shaping new narratives about our connection to community and the outdoors, like "Why I Wear Jordans in the Great Outdoors."
CJ is the founder of Boyz N The Wood, an organization whose purpose is to use nature as a framework where Black men can connect and implement tools/support to grow as examples of positive masculinity and positive mental health in their communities. He currently operates as a consultant creating pathways, providing resources and developing innovative strategies that support the outdoor and environmental sector in their evolution toward justice, equity, diversity, and inclusion (JEDI). This all grows out of the soil of his professional experience in the fields of conservation and outdoor education, youth leadership development, and DEI with public land agencies, nonprofits, and for profit organizations.
Martin LeBlanc | Advisor, Fresh Tracks
Martin LeBlanc is an advisor to the Fresh Tracks program of Aspen OYF and helps build partnership development. With the support of the Obama Administration, LeBlanc brought together diverse stakeholders to launch Fresh Tracks, a shared leadership experience for young adults from Compton, California and Alaska Native Communities. The original Fresh Tracks expedition culminated in a December 2016 roundtable on Outdoor, Youth, and Diversity convened in the Roosevelt Room of the White House.
Martin is the Principal at LBC Action and is a strategic planning, public policy, specialist with two decades of experience helping organizations expand their impact. Most recently, LeBlanc served as the Managing Director of Innovation at Sixkiller Consulting LLC, a Washington, DC based strategic advisory firm, he was also the Outings and Youth Director at the Sierra Club for a decade.
Martin is based in Seattle and enjoys time outside with his family and dog Hope and all Seattle sports.