report
December 7, 2021
Each year, the Opportunity Youth Forum undertakes an extensive self-assessment, which is administered and analyzed by our independent evaluation partner, Equal Measure.
This year's findings are detailed in an infographic, an executive summary, and a full report.
The events of 2020 also acutely affected the work of the OYF Network's collaboratives. Partners adopted new youth engagement and recruitment strategies, as many models relied on in-person program delivery. Program providers shifted their focus to address the immediate and pressing concerns faced by families affected by the pandemic, supporting emergency relief efforts including food distribution, housing stability, laptop and wireless hotspot provision, and pandemic-related information and resources. Organizations adapted to a rapidly changing funding landscape. Backbone organizations found new ways to convene and organize community partners from the public and private sectors in supporting youth amid the uncertainty.
Despite these adjustments, the OYF Network persisted. Collaboratives, backbones, and partner organizations adapted. Several collaboratives prioritized flexibility. Others championed stability. New priorities were elevated, while some initiatives were put on hold. Regardless of approach, the OYF Network's ways of working were influenced by the demands of the moment. However, its steadfast commitment to young people never wavered.
Findings
The OYF grew substantially in 2020. It now comprises of 33 locations across urban, suburban, tribal and rural locations, supporting a total of 657,000 opportunity youth.
The asssessment of progress of OYF is based on our theory of change, which is that to attain the goal of reducing the numbers of opportunity youth, localities need to have collaboratives with strong capacities that are focused on improving systems meant to support young adults, all embedded in a community that values equity and shifting power imbalances.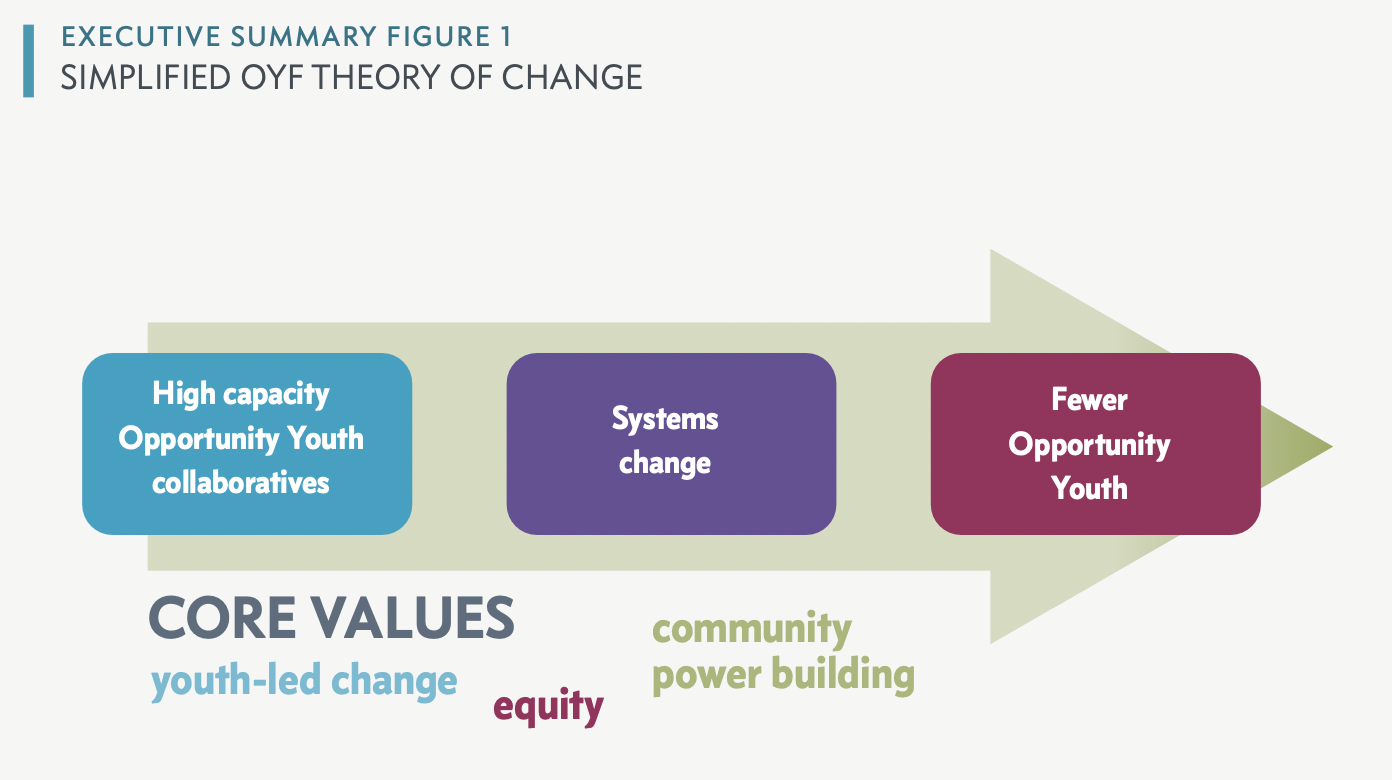 The annual assessment tracks annual changes in these three areas. For 2020, the results are as follows: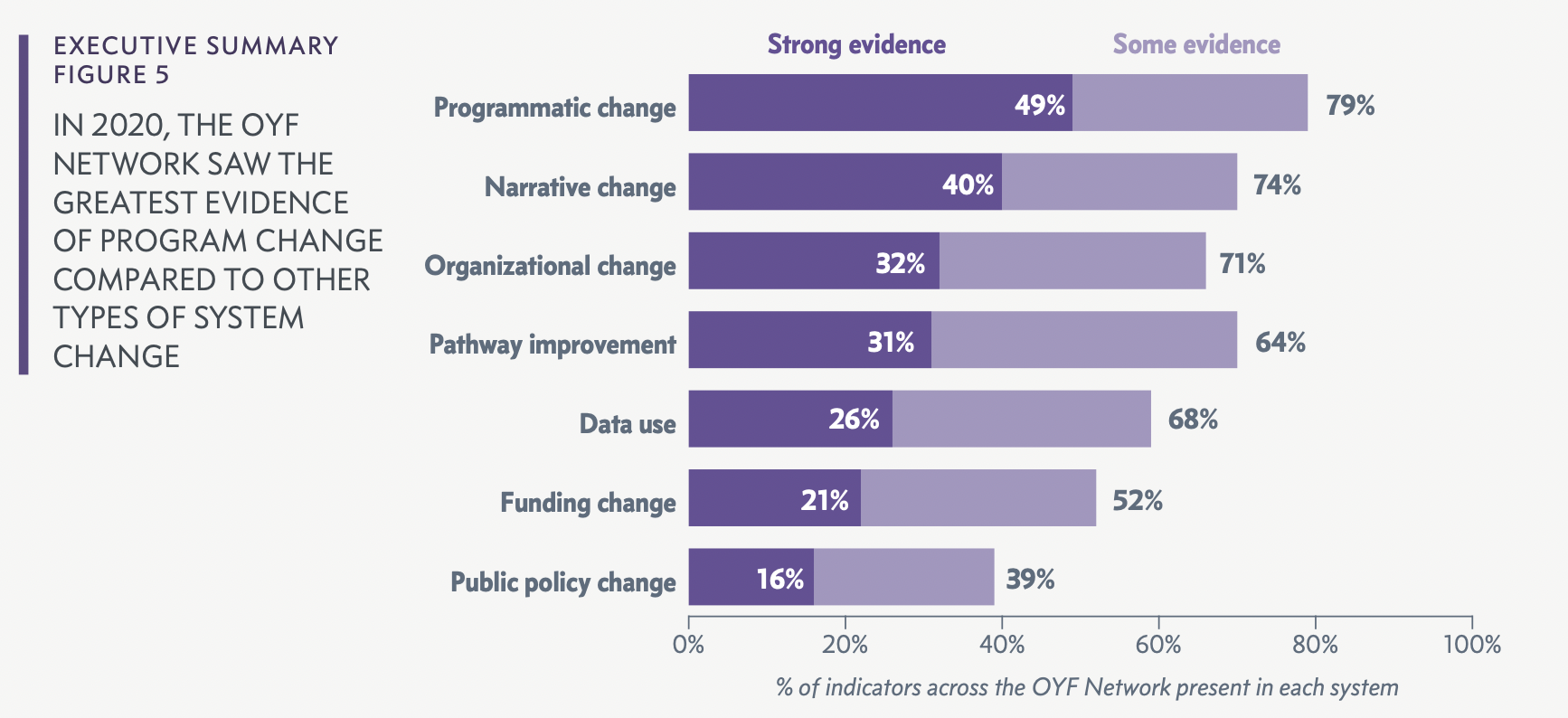 Please see the annual report documents for much more detail on all of these dimensions, useful examples and case studies of work done in OYF communities, and reflections from the evaluators and collaboratives on the impacts of the pandemic, a recession, and social unrest on the OYF network.
Read more in: