The story of Texas today is a tale of two states. We have a population of over 30 million people and are the 9th largest economy in the world. Over the last decade, we have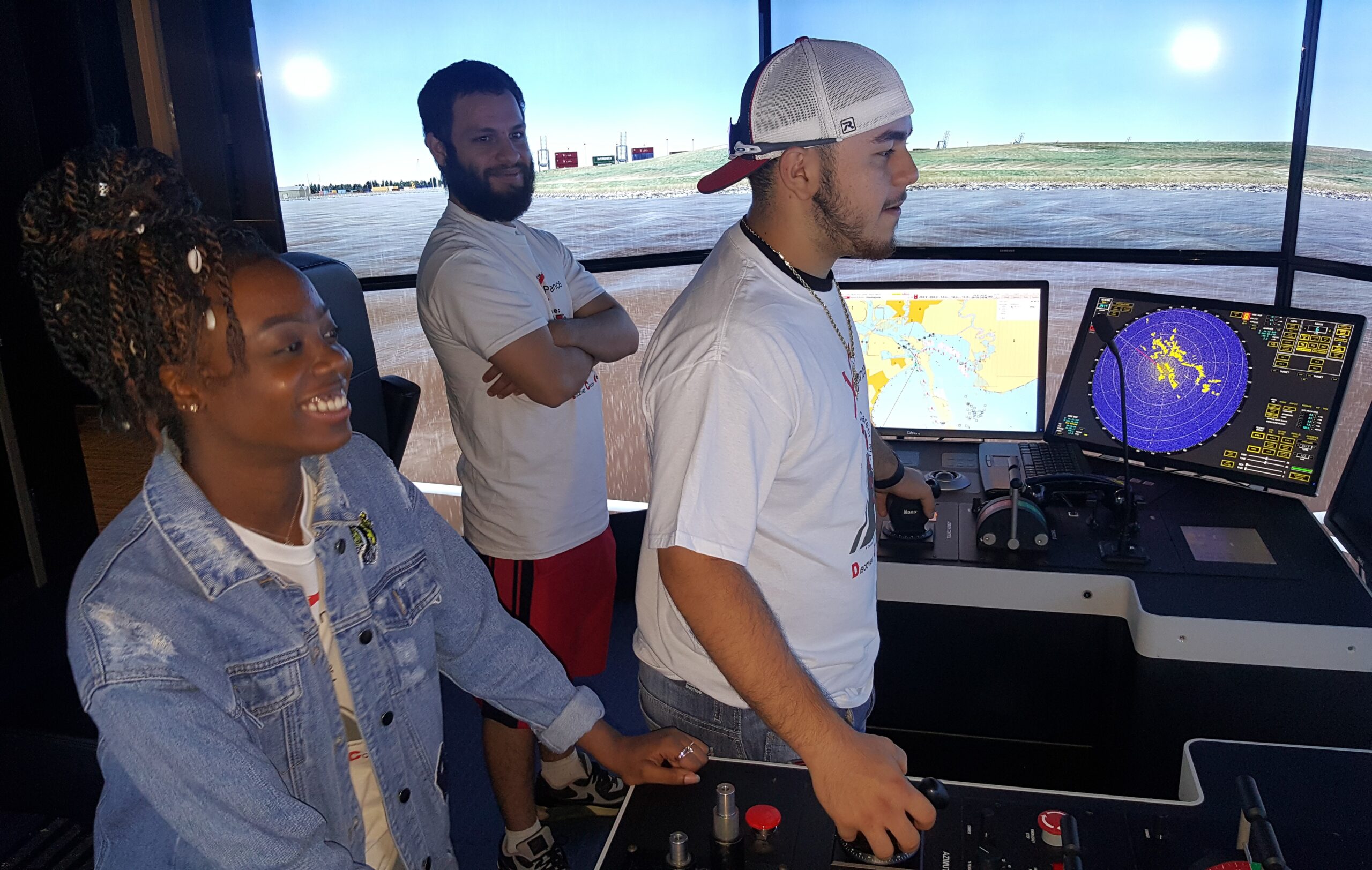 experienced unprecedented growth and economic prosperity. In addition to energy, we've become a high-tech hub, space leader, a medical fields powerhouse and are responsible for one quarter of all US exports in 2022.
At the same time, one in ten of our nation's opportunity youth and young adults, an estimated 500,000, live in the state of Texas. Even as our public and higher education systems seek to increase high school and postsecondary completion rates for all students, barriers and inequities in these same system result in higher rates of disconnection among our Black and Latinx young Texans.
We know that the return on investment in re-engaging our youth and young adults could shape the future of the state as we cultivate the potential of a diverse and passionate generation of Texas leaders.  Such an investment could return billions of dollars to communities throughout the state, enable many more families to access economic prosperity and transform education and career pathways so that each and every youth and young adult not only feel connected to and part of these systems, but actively committed to their equity and excellence.
In 2021, the Aspen Institute Forum for Community Solution's Opportunity Youth Forum launched the Texas Opportunity Youth Network (TOYN), a statewide initiative dedicated to building the expertise and capacity for communities across that state in re-engaging and supporting their opportunity youth and young adults in achieving their education and career goals.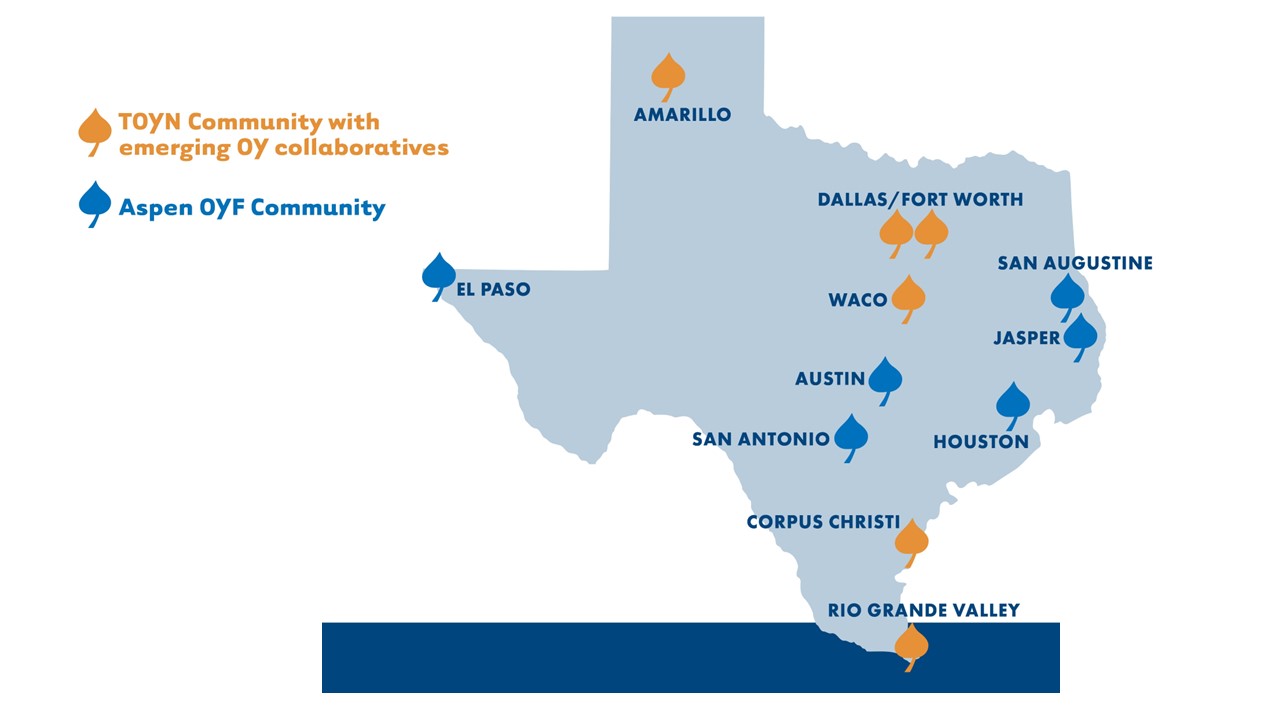 Our goal is to increase the number of opportunity youth and young adults who are re-engaged and on education and career pathways to success in communities across Texas while working with state-level partners to transform systems so that all children, youth and young adults experience equitable success.  Our Community of Practice, Texas Emerging Leaders Board, and TOYN Leadership Council coordinate initiatives such as the TOYN Innovation Fund to help build capacity and expertise in serving this next generation of Texas leaders.
The Innovation Fund is designed to help communities better leverage state policy and public funding in support of opportunity youth and young adults to expand sustaining for programming and pathways.
We are grateful for our funding, thought and agency partners: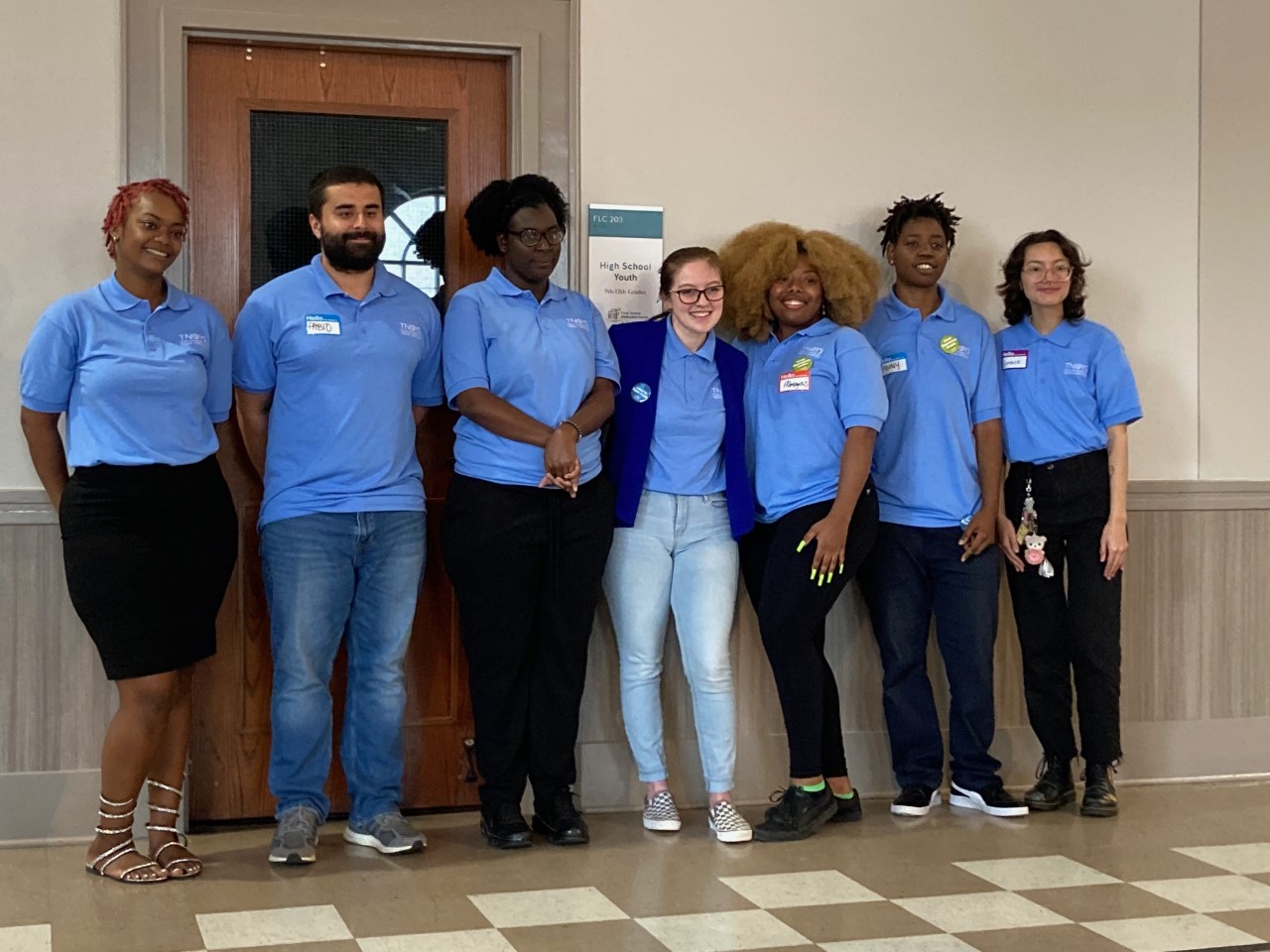 Annie E. Casey Foundation
Greater Texas Foundation
JFF
Maya Consulting LLC
National League of Cities
Paso del Norte Health Foundation
Texas Education Agency
Texas Higher Education Coordinating Board
Texas Mutual Insurance Company
Texas Network of Youth Services
Texas Workforce Commission
Trellis Foundation
William Stamps Farish Fund