blog
April 24, 2017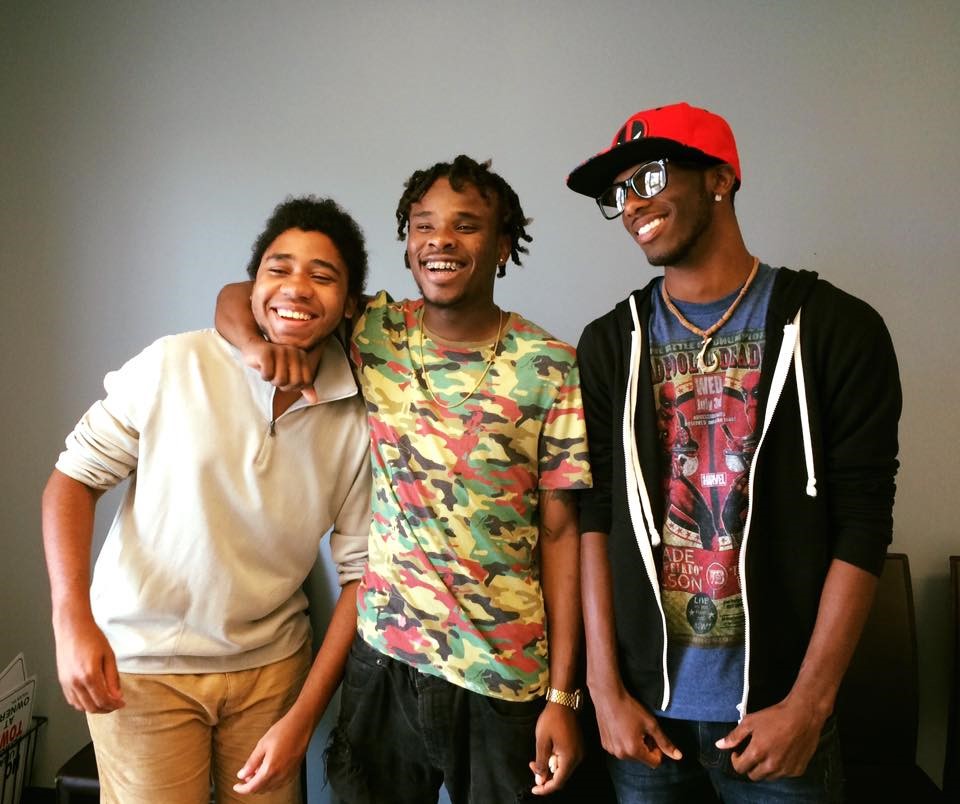 Amy Barad, Director of Strategic Initiatives, Cowen Institute, Tulane University
Mariko Lockhart, National Coordinator, 100,000 Opportunities Initiative™ Demonstration Cities, Aspen Forum for Community Solutions
In March, Aspen welcomed the newest 100,000 Opportunities Initiative™ Demonstration City to the family – New Orleans! The 100,000 Opportunities Initiative™ is the largest employer-led coalition focused on employing opportunity youth — 16-24 year olds who face systemic barriers to employment and education. More than 50 major corporations have signed on to hire opportunity youth, led by founding companies such as Alaska Airlines, CVS Pharmacy, Hilton Worldwide, Hyatt, JC Penney, JPMorgan Chase, Lyft, Microsoft, Nordstrom, Starbucks, Walgreens and Walmart.
The Crescent City — New Orleans' nickname for the shape of the Mississippi as it bends around the city –launched its "100K" work with a high-energy Opportunity Fair on March 29 which offered supportive services, youth resources, and opportunities to meet and interview with national and local employers. While the other four Demonstration Cities (Chicago, Los Angeles, Phoenix and Seattle) have all launched the initiative with a large scale signature Opportunity Fair, New Orleans put its own stamp on the affair, making sure that its unique culture and demographics drove the design of the event. Not only was there a marching jazz band, but more importantly, youth recruitment strategies drew from knowledge of the local history, community and culture. Community outreach was targeted, transportation provided, and for youth navigating the event, the experience meant meeting and connecting with a room full of friendly, supportive youth service providers and educators before encountering a single employer. "Our community's collaborative wanted to ensure that youth attending the event were connected to the variety of opportunities they need, whether that's support services, a training program, and/or employment," said EMPLOY Manager Nicole Jolly. "That's why we deviated somewhat from the design utilized in the other cities."
The EMPLOY collaborative at the Cowen Institute/Tulane, leads the 100K reconnection work here.
While the concerns and issues around youth recruitment and support are universal ones for those serving opportunity youth, in New Orleans they are made more complex and challenging given the lingering impact of Hurricane Katrina which devastated the city in 2005. New Orleans lost over half its population and is still not back to pre-Katrina levels. Black New Orleanians are less likely to be working than in 2005 and are more likely to be living in poverty (The Katrina Decade, August 24, 2015, FiveThirtyEight). New Orleans' murder rate, one of the highest in the country, prompted Mayor Mitch Landrieu to launch NOLA for Life in 2012, a cross-sector initiative focused on reducing murders and improving opportunities for black males.
One example of Katrina's direct impact on opportunity youth and their ability to secure employment is the challenge of how to get to the job. While transportation is an issue for opportunity youth around the nation, New Orleans' transit lines and schedules, essentially eradicated with the hurricane, have still not returned to their pre-Katrina state. To ameliorate the gaps in public transportation, Opportunity Fair organizers leased buses to shuttle youth to and from the event. Despite the organizers' targeted focus and shuttle service, attendee numbers were not as high as hoped. One significant reason became clear mid-way through the Opportunity Fair, when a youth program manager, remarked, "We never expected this to have so many resources and job opportunities! If I had known what to expect, I would have brought more youth with me. When will you have the next one?" Given New Orleans' limited resources, community expectations were measured and challenges were plentiful. Now that a standard has been set and community residents have appealed for more events like the Opportunity Fair, Cowen and its partners will double down on the partner outreach and logistics planning for next time.
Reconnecting Opportunity Youth in New Orleans
The close to 7,000 opportunity youth in Orleans Parish in 2014 dwarfed the number of high school graduates that year, and represented 14.5 percent of all 16-24 year olds. The 2016 report from the Cowen Institute, No Longer Invisible: Opportunity Youth in New Orleans, found that opportunity youth often live in unstable economic conditions, are more often black, male, older, had children and had a disability than all 16-24 year olds in New Orleans Parish. Notably, nearly two-thirds of New Orleans' opportunity youth had at least a high school degree or equivalency and nearly a quarter had at least some college experience, close to 80 percent had not worked in the previous year. This is a significantly higher rate of disconnection from employment than for all 16-24 year olds, 46.2% of whom had not worked in the past year. The rate of opportunity youth employment disconnection is striking and makes essential exposure to career pathways – one of the strategic goals of the Opportunity Fair.
In 2014, The Cowen Institute took a lead in addressing this population and developed a demand-driven opportunity youth reconnection strategy under the auspices of the EMPLOY Collaborative with funding from the Aspen Forum for Community Solutions' Opportunity Youth Incentive Fund.
So, while New Orleans may be new to the 100,000 Opportunities Initiative™, it is not new to the Aspen Forum's family of communities focusing on reconnecting opportunity youth. It is one of 23 communities that comprise the Opportunity Youth Incentive Fund (OYIF) grantees. Over the past several years, the OYIF has brought together a powerful learning and movement-building network that is deeply committed to reducing inequities and building opportunities for youth.
New Orleans has been a stand out in the OYIF network for its Earn & Learn Career Pathways Program designed with a market-driven approach that seeks to meet the needs of regional businesses and opportunity youth. The program, also led by Tulane's Cowen Institute, introduces youth to career pathways in high growth, high wage industries through apprenticeships that pay livable wages for time split between the job and the classroom.
These key ingredients – the dual customer focus of industry and opportunity youth – made the Cowen Institute the right home for the 100,000 Opportunities Initiative™. The initiative brings new positive national attention, along with connections to national employers that can bolster and support the strong foundation of sectoral opportunity youth employment efforts already in place. In a city known for its culinary excellence, we think this can be a recipe for success!