Opportunity Youth Forum Partner Information:
Opportunity Youth Collaborative: Denver Opportunity Youth Initiative
Backbones/Lead Organizations: Denver Metro Chamber of Commerce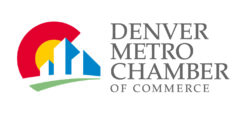 The Denver Opportunity Youth Initiative
The Denver Opportunity Youth Initiative, supported by the Denver Metro Chamber of Commerce, is aimed at providing education, career opportunities and support systems to opportunity youth by partnering with nonprofit, government and business organizations to create a pipeline to meaningful work experiences and careers.
Ultimately DOYI and partners are driven by the mission to build a sustainable system of effective pathways to work and education for opportunity youth.
The next chapter of the Denver OY Initiative's work aims to elevate Youth Voice and reduce the local OY population by leveraging data, piloting highly-targeted programs and continually improving the functionality of the Initiative. The original pilots were funded to fill gaps around career coaching in the Denver community.
To the original list of pilots, the following have been added: Post-secondary Re-engagement with Metro State University of Denver, and Health Care Pre-Apprenticeship with area workforce centers.
DOYI is also currently expanding pilots into the following areas: justice-involved youth, Onramp into IT, non-traditional career pathways coaching for graduating seniors that are not going on to post-secondary.
Areas of Collaborative Focus: K12 Education/Reengagement; Postsecondary education; Workforce.
Joined OYF: 2013
OYF Project Participation:
Opportunity Youth Incentive Fund
Fund for Youth Connectivity
Equity Counts
Future of Work