blog
October 1, 2014
This blog is the first in a series leading up to the Opportunity Youth Incentive Fund (OYIF) Fall Convening in Aspen, October 27-29. In this piece, Shawnice Jackson, a non-profit professional and community and youth advocate from Baltimore, MD shares her thoughts on last year's convening, the impact of making youth leaders central to the event each year, and her excitement about the Youth Leadership track at this year's convening. This year, she will be co-leading the Youth Leadership track with Jamiel Alexander (National Council of Young Leaders).
By Shawnice Jackson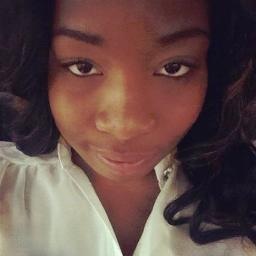 With deep fondness, I reflect on my time spent in Aspen, Colorado last October at the OYIF Convening. My days spent in Aspen were few but life changing. While it was the first time we convened in person as youth leaders, representing our own collaboratives and communities, we quickly became our own community and family. The bond was instant and the relationships felt familial.
During the panels and sessions, we shared, learned, and affirmed each other in both formal and informal settings and truly established our learning community, norms, and expectations. Now, the 2014 Fall Convening affords us another opportunity to define our mission and vision for our learning community and establish goals and action steps for our work over the coming years.
Being a youth leader at the Opportunity Youth Incentive Fund's convenings is a unique and humbling platform. Despite what one might assume, the networking and relationship building is always unforced. In a sea of other OYIF stakeholders like policy experts, nonprofit CEOs, and government officials, serving as a youth leader is regarded with the same esteem.
When I interact with individuals who may have more formal experience or education, the atmosphere is engaging, thought provoking, and extremely authentic. This is because youth leaders are always treated as peers and experts, as well. We all have something to learn. We all have something to contribute. We are all partners in this important work and our voices are all equal. The unique atmosphere is why I'm so excited to get back to Aspen for this year's convening, serving as a youth leader, OYIF Leadership Council member, and co-leading the Youth Leadership track.
As youth leaders, I know our time at this convening will prove both productive and inspiring. At the last convening, I suffered a medical emergency during a session in the form of a grand-mal seizure with no prior history or indication of illness. I regained consciousness to find myself surrounded by so many of the youth leaders I had just met 24 hours prior. Seeing everyone's genuine love and concern was proof that our community is a family. I'm anxious to re-convene with all of the returning youth leaders and to warmly welcome new members of our family, as we continue to join our voices to learn and lead together.
For more youth voices and perspectives from last year's OYIF convening, check out our YouTube video: