blog
October 16, 2014
This blog is the fourth in a series leading up to the Opportunity Youth Incentive Fund (OYIF) Fall Convening in Aspen, October 27-29. In this installment, Employment and Mobility Pathways Linked for Opportunity Youth (EMPLOY) details how they change connect with local employers to change the lives of young people in New Orleans. 
A Tale of Two Grantees – Part 2
By Employment and Mobility Pathways Linked for Opportunity Youth 
New Orleans is a city with its own distinct culture and traditions, from the European-infused architecture, Jazz music, and Cajun-inspired cuisine. These traditions extend beyond the surface as certain industries have been driving the job economy in the area for years – shipping, transportation, and logistics; manufacturing and technical trades; information technology; health and bio innovation; just to name a few. And over the past decade, we've embraced green industries and sustainable businesses in our community.
These are all good jobs – and in the next five years, it's projected that 42,000 positions in the Petrochemical, Advanced Manufacturing, and Energy industries will become available, the majority of which will require a high school degree and various levels of skilled training. At the same time, there are 30,000 opportunity youth – young men and women between the ages of 16 and 24 who are disconnected from employment and education – in the New Orleans region. We recognized that by collaborating across systems, we could change the lives of the area's opportunity youth while simultaneously bolstering the economy for the city and region.
Employment and Mobility Pathways Linked for Opportunity Youth (EMPLOY) is the coordinating body for developing evidence-based approaches to serve opportunity youth in New Orleans. The EMPLOY collaborative consists of more than 20 different member organizations. The cross-sector membership includes youth development organizations, economic development intermediaries, local government, funders, and several other organizations.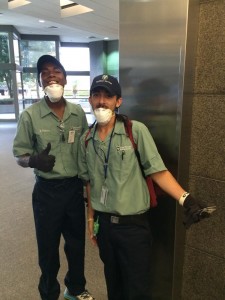 Building pathways with a purpose is at the core of EMPLOY's mission. Our goal is to connect New Orleans' opportunity youth with differentiated stabilization, academic, and demand-driven training supports to prepare them for high-growth careers in industries that are booming and have projected growth. In turn, EMPLOY connects local and regional employers in growth sectors to a more consistent and reliable pool of talented and prepared employees coming out of community-based organizations and training programs.
To leverage the power of collective impact, we have a formal work group specifically dedicated to advancing pathways strategies. Through relationship building between employers (the "demand side") and those creating and undergoing workforce training (the "supply side"), EMPLOY aims to create a common language to ensure that opportunity youth are trained to successfully meet industry demands and sustain themselves and their families through high-growth careers.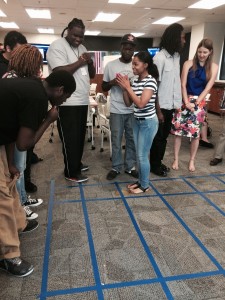 This dual-customer strategy whereby opportunity youth and employers address each other's most pressing needs (employment and the skills gap) has begun to garner employers' interest. Tulane University, one of the city's largest private employers recently launched an Earn and Learn career pathways program, which several collaborative members helped plan over the past year. The Earn and Learn is a proof point for addressing youth disconnection through employer engagement, demand-driven pathways, and holistic supports for young people. Earn and Learn apprentices work at Tulane over the course of a year, while also pursuing intensive career-focused technical and academic skills training through the Accelerated Career Education (ACE) program at partner Delgado Community College. Apprentices focus on one of two high-growth sectors: Skilled Crafts/Advanced Manufacturing or Creative Digital Media/IT. Upon completing the program, participants will receive postsecondary credits and industry-certified credentials, and program staff will help them find long-term employment. The Earn and Learn program is modeled on a market-driven approach: by providing youth with employment opportunities and professional development support, Tulane is preparing opportunity youth for jobs in high-growth industries that pay livable wages. By establishing an intensive workforce-training program, Tulane seeks to strengthen New Orleans' human capital pipeline as well as foster prosperity in local youth's lives.
As an Opportunity Youth Incentive Fund community, New Orleans has learned a great deal from our colleagues from around the country who have helped shape our pathways strategy and we look forward to returning to Aspen for the OYIF Fall Convening. One of the questions we are currently working on tackling is how do we scale our admittedly small pilots in employer engagement to reconnect greater numbers of opportunity youth. We'll learn from each other, and bring findings back to continue improving the lives of young people in the city that we love.